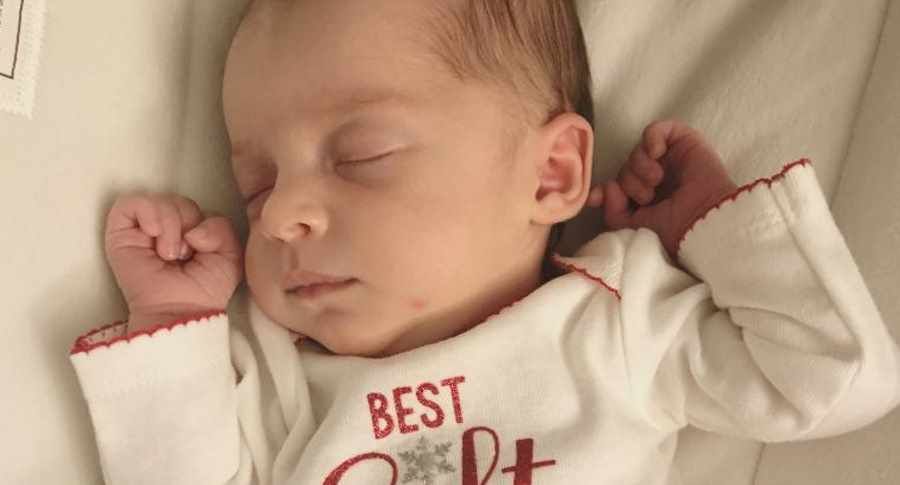 A baby born from an embryo frozen 25 years ago
A baby born from an embryo frozen 25 years ago
A baby was born in the US state of Tennessee from an embryo frozen in 1992. This is the longest cryopreserved human embryo that has happily been brought to birth. Interestingly, the baby's mother is only a year older than the embryo.
On November 25, Emma Waren Gibson was born. This is the longest "frozen" human embryo, which ry happily achieved birth. This is also a new record. Although it will sound a bit bizarre, but until now the record holder was 20 years old… at the time of birth. Actually, the fertilization of the com rk of the egg through the sperm took place 20 years earlier.
Emma's story begins in 1992, although she was not born until 2017. On October 14, an anonymous couple reported to the National Embryo Donation Center in Knoxville – a bank of com reproductive records and the embryo and decided to give an embryo previously frozen and unused in the in vitro procedure for adoption. Identity of biological parents in Emmy was not disclosed. The embryo had been lying in a refrigerator for 25 years until Tina and Benjamin came forward.
Emma's parents admitted in an interview with CNN that they were surprised when they were told the exact age of the embryo. Tina, Emma's mother, was born just over a year before the embryo was frozen. – If history had turned out differently, this embryo and I – we could have been best friends by – Tina said.
Little Emma is healthy and is the apple of her parents' eye. – We are simply grateful. This is a precious Christmas gift from God," said Tina. – As soon as I first saw it, I immediately fell in love with the – admitted Benjamin.
Emma's parents were unable to have a child due to Benjamin's infertility. – This is exciting considering how long the embryo was frozen – stated Carol Sommerfelt, director of the embryology laboratory at the National Embryo Donation Center.
He was the one who thawed the embryo on March 13 this year and performed in vitro fertilization on 26-year-old Tina. Tina was only 18 months old when Emma's embryo underwent the cryopreservation process.
– I just wanted to have a child, I don't care if it's a world record or not – admitted Tina.