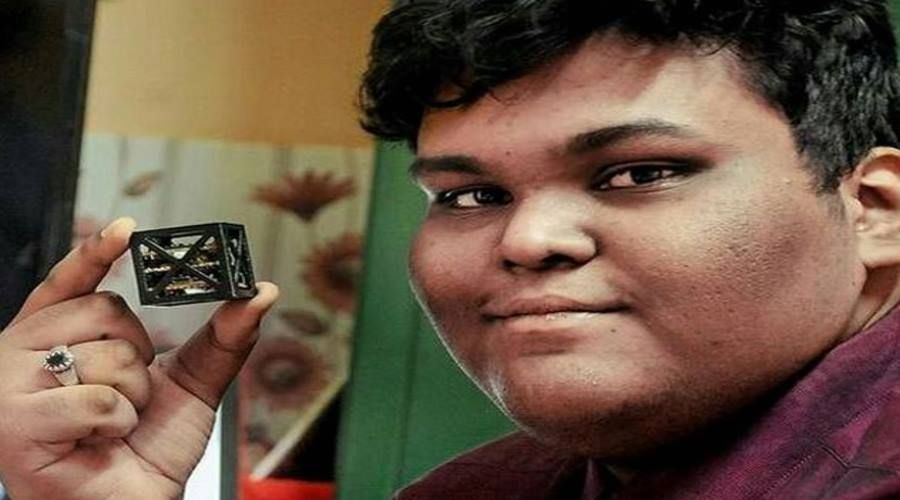 A teenager built the world's lightest satellite. NASA will launch the device into space Na
The teenager built the world's lightest satellite. NASA will launch the device into space
An Indian teenager has won an international competition to build a functioning satellite. The young man not only produced what he designed for himself, but it turned out, in the process, to be the world's lightest such device.
The small satellite weighs just 64 grams and will launch with a NASA rocket on a 4-hour suborbital mission on June 21. It has built-in sensors to measure the Earth's acceleration, rotation and magnetosphere.
Rifath Shaarook, 18, took part in a competition organized by an educational organization "I Doodle Learning" Supported by NASA and the Colorado Space Grant Consortium.
The project aims to use new technologies in space. – Head he satellite's main role will be to demonstrate the performance of devices created from fiber carbon fiber thanks to 3D printing technology – Shaarook said.
The small satellite was named KalamSat in honor of the scientist and former president of India – A. P. J. Abdul Kalam. – The satellite was designed from the ground up. It has a new kind of on-board computer and an array of sensors – explained the 18-year-old.
Shaarooka's project was funded by the organization's "Space Kidz India". KalamSat is not the teenager's first scientific endeavor. At the age of 15, he built a weather balloon as part of an international competition for young scientists .